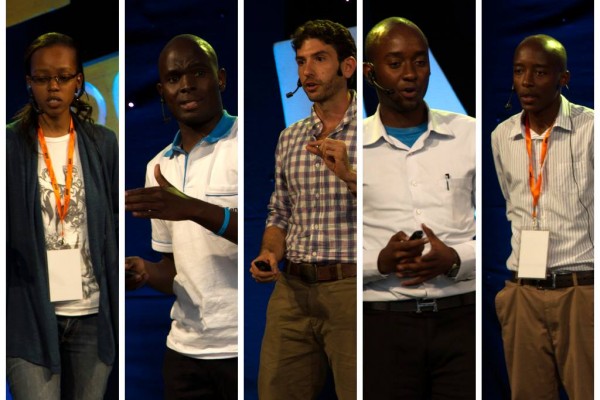 Pivot East has announced the 25 finalists of its annual startup competition. The chosen startups will get a chance to pitch their businesses at the finalists conference on 14th November 2016. The finalists were chosen from a list of 50 semifinalists who were announced recently.
Out of the 25 startups that made it to the finalists, 15 are from Kenya. 5 of the startups are from Uganda and 3 from Tanzania. Ethiopia and Rwanda are represented in the list by one startup each.
For each category a 6th best startup has been placed in a waiting list and may pitch at the conference if a finalist in the category drops out for any reason. Startups in the waiting list are; Rogech Animation & Visual Effects and Simon Tito Foods from Tanzania and MyAfya, SapamaERP.com and ForeverAppy Ltd (Vivi) from Kenya
The startups selected will receive training, coaching and mentorship in the weeks to come before the pitching conference. Startups in the waiting list will also take part in this.
The startups that made it to the finalists lists are:
● Finance category; EdgePoint Company Ltd and Andrea Consulting (Tanzania), BusinessTYC (Ethiopia), DusuPay.com (Uganda) and Inclusion Media (Kenya)
● Enterprise category; Mobiticket, Travo, Kleva Plus and e-Kodi (Kenya) and Ajira (Tanzania)
● Entertainment category; Request Africa Limited, Dream Africa, Cloud 9 Kenya and Covercloud Ltd (Kenya) and Tamithi Ltd (Uganda)
● Utilities category; Tech Water Solutions, myhr, Mobilized Construction and weSurf (Kenya) and Aloyo Electronics (Uganda)
● Social Impact category; MobFit and SkoolDesk (Uganda), Flare and Medulla Shelf (Kenya) and Techno Stuffs Ltd (Rwanda). Here is the full list of the finalists with a brief description of their product.
PIVOT East is organised by m:lab East Africa, a consortium comprising of iHub, eMobilis and University of Nairobi. The annual competition is now its sixth year.