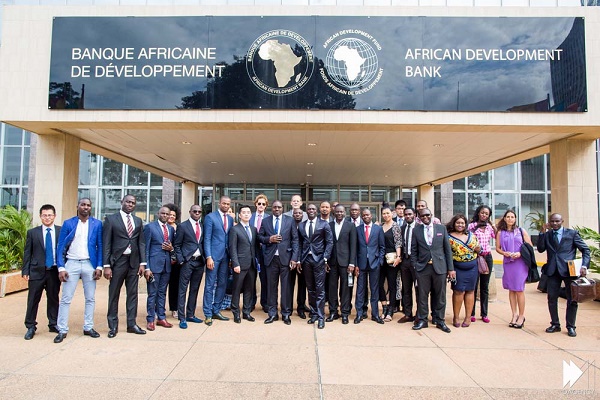 The African Development Bank (AfDB) and the European Investment Bank (EIB) have launched an initiative dubbed "Boost Africa Initiative". The initiative targets to support 1,500 SMEs across Africa, which will in turn create 25,000 direct jobs and at least 70,000 indirect jobs. This initiative seeks to harness the continent's youth potential, and create opportunity on the ground through enabling and enhancing entrepreneurship and innovation across Africa, creating new and quality jobs for young Africans, contributing to the development of an efficient entrepreneurial ecosystem in Africa, addressing the financing gap at the earliest and riskiest stages of enterprise creation and developing and strengthening skills and expertise with young entrepreneurs.
The Boost Africa Initiative will have three integrated pillars:
Investment Program: equity investments in seed funds, business angels co-investment funds, accelerators' follow-on funds, venture capital funds, etc. that invest in innovative start-ups and high-growth small and medium enterprises (SMEs).
Technical Assistance Facility: a pool of grant resources to provide capacity building and disseminate best practices for the investment readiness of intermediaries, the business and technical assistance, training of investee companies and entrepreneurs, and the creation of local investors' networks;
Innovation and Information Lab: a platform for supporting the entrepreneurship ecosystem by fostering innovation, knowledge development and partnerships, and incubating and piloting promising new ideas, as well as assessing and disseminating best practices.
Boost Africa is meant to tackle the long-term factors fueling poverty and brain drain which has led to many youth seeking to migrate to Europe. It will spur the creation of instruments that support financial inclusion such as venture capital and impact investing. They will leverage on the financial strength of the two financial institutions to venture into risky situations where financial services are not provided by the market. These are the investments deemed too small, too risky and too time consuming.
The initiative will leverage on business and financial expertise from AfDB and EIB to accelerate growth and developments of start-ups. By deploying a blended finance approach, the investment expects to invest up to 25-30 smaller sized equity investments into angel, venture capital and seed funds. These will in turn fund start-ups and early stage businesses with high growth and job creation potential. Their first investment is expected to be in Telecom Tide Africa Fund, an ICT fund investing in tech start-ups in West and East Africa. Africa Technology Ventures supporting innovative start-ups in East Africa and helping them to expand globally is also under appraisal.
Boost Africa will focus on the sectors where innovations can improve the quality of people's lives. These sectors include; ICT, agribusiness, financial services and financial inclusion, health, education, renewable energy