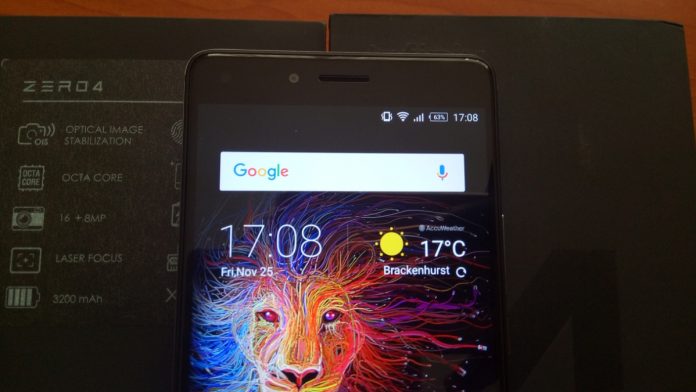 The latest Infinix phone, the Zero 4, is now available in the market and exclusively on Jumia. The phone is retailing at Ksh. 18,999.
Its sister phone, the Zero 4 Plus, which has more advanced specs, will launch next week.
Out of the box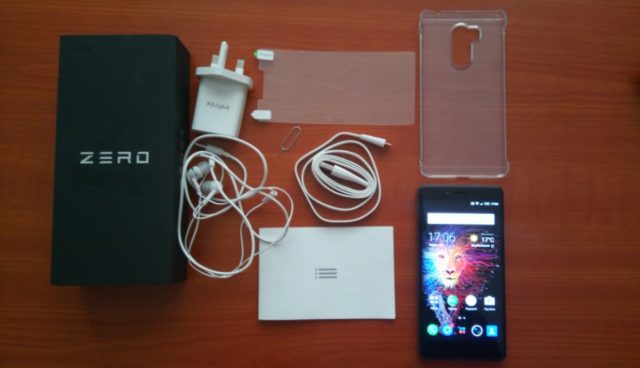 Infinix Zero phone
Three pin power adapter
USB cable
Phone case
User guide
Earphones
Pin
Screen protector
Quick specs
Network: 2G/3G/4G
Screen: 5.5 inch Full HD IPS touchscreen
Back camera: 16 Megapixels back camera with Optical Image Stabilisation (OIS) and Laser Auto Focus
Front camera: 8 Megapixels
Processor: MediaTek MT673 1.3GHz Octa Core
Internal storage: 32GB
RAM: 3GB
Battery: 3200mAh non-removable battery
Operating system: XOS based on Android 6 Marshmallow
SIM: Dual MicroSIM
Other features: Fingerprint scanner, fast charging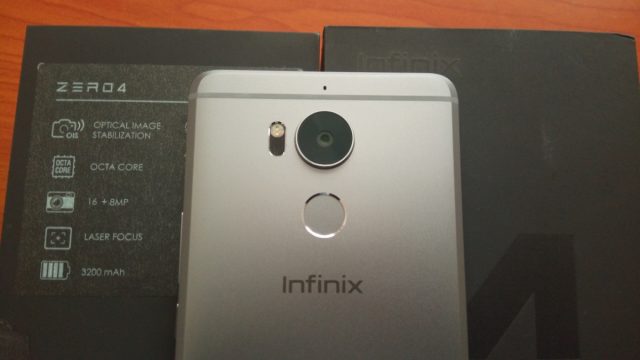 First impressions
1. Design
It comes with a metallic build which makes the phone a bit heavy. However after using it for a bit you get used to the weight. The build also gives the phone a solid feel which is nice.
I like that they included a dedicated memory card slot instead of offering the choice of either a memory card or an extra SIM.
2. Network
It's pretty fast on 4G Internet so far. 3G is slow in some areas. The call quality is good also so far.
3. Phone performance
The processor and the memory are working nicely and so far the phone experience is great. I tested it by running Tumblr, Instagram, Twitter, Facebook and SnapChat at the same time and it worked just fine. So far so good there.
4. Camera
The camera is a definite upgrade. The back camera is especially impressive although I have used it in mostly well lighted environments. Will definitely try it out in low light and test the HDR. The camera app is a bit confusing and it took me a minute to find some settings. Also looking foward to test out the pro feature as well.
5. Fingerprint scanner
They fingerprint software is on point and reads fingerprints uick, fast and in a hurry. You can put upto 5 different fingerprints. I like that you can use it to lock apps and also hide stuff like pictures and video. You can also power on the phone by putting your finger on the scanner.
6. Battery and charging
It charges quite fast because of the fast charging feature. The battery has given me about 7 hours with heavy use. I doubt it will get better than that but we'll see.
7. Screen
The screen is nicely bright and is legible even in the sun. It is best to leave the brightness in automatic when going out in the sun.
That's it for now. I will use the phone for a bit longer and then write a proper review..