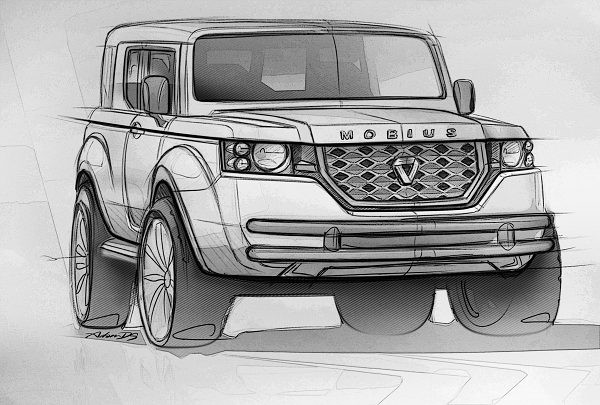 When Mobius the first car to be manufactured in Kenya was launched, a majority of Kenyans were proud of this achievement. However, there was a minority who did not feel that the car's design was up to par. They felt that It was too rugged looking not to mention the lack of airbags, power steering, lockable doors among other things. My response to the critics used to be that they were not the target audience for the vehicle, it was designed for the rural setting. Also this was a good start that could be improved on to make better looking cars in the future. Word on the ground is that Mobius is a favorite for the NGO's which work in areas where roads are non-existent due to its ruggedness. Not to mention that the car is quite affordable as compared to other vehicles which can tackle such terrain. The Mobius has become so popular in these parts that all the units manufactured fully sold out in early 2016.
Mobius Motors, has now announced the upcoming launch of their new and improved Mobius II model. Unlike its predecessor, Mobius II sports a sleek modern styling but retains the rugged performance engineering that enables it to handle all road conditions in Kenya. It will come sporting a rugged chassis structure, high ground clearance, excellent suspension and plenty of cargo space. It will also have additional features like power steering, sealed side windows, lockable door, improved audio among other features.
My take is that if the actual car looks anything like the designer sketches, it would be a good purchase decision rather than buying a second car from Japan. Given that the cost will be more or less the same. Mobius Motors is currently taking pre-orders so if you are interested give them a shout.
Here are some designer drawings of Mobius II.