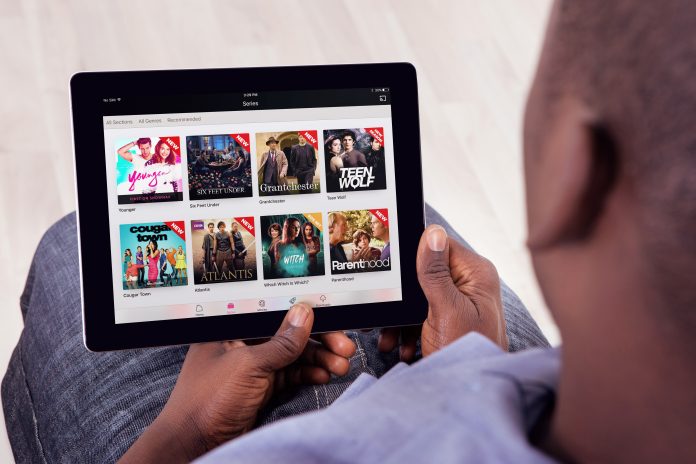 Video on Demand service, ShowMax, officially launched in Kenya in October last year. It launched with two products, Select and Premium. The Select version was an exclusive Kenyan package.
ShowMax launched with M-Pesa payments, in collaboration with Safaricom, which was a first for the service. It has been 6 months since launch and the service has been on a content expansion spree which has seen the introduction of Kenyan productions such as Nairobi half Life and Aunty Boss.
We caught up with ShowMax Africa head Chris Savides to tell us more about the platform's foray into Kenya plus the future of it here.
What are some of the things you've learned since you launched in Kenya
The first thing we learned is that Kenyans are passionate about content and​ are vocal about it. Also, those who have registered for the service are not shy about giving us feedback and that is great.
We very quickly realised that you can't run the service remotely, you have to have a Kenyan team. It took us some time but we now believe that we have put together the right team. We now have a Kenyan country manager, a Kenyan head of content, a Kenyan partnerships manager and a Kenyan marketing manager. That team is going to grow the rest of the Kenyan team. We have set up our offices at  the Nairobi garage and we will grow from there.
The other thing is that we implemented M-pesa as a payment method. We also converted payments to Kenya shillings which is very important because it gives customers a sense of stability rather than USD.
We have learnt that we need to optimize the user journey more and make it easier for Kenyans to purchase and re-purchase Showmax and we are working with Safaricom towards that.
Since we've launched, we've managed to put Kenyan content servers in. So we're serving content locally and it's no longer being pulled from overseas. We also have Lucas who is from the Czech republic and his team makes the iOS apps which also work very closely with the Android apps. He is here now to try and understand this market and just today, he was in downtown Nairobi looking at how people purchase phones. What he found interesting was that there was not so much a brand focus but a feature focus. People wanted to know what their phones could do, which is very important when you're developing apps for devices that we make sure we test it with local devices.
It's​ also the reason that we're putting local people on the ground to test local devices to make sure that any time an app release comes out, it's working on Tecno, Infinix and other phones. The key lesson is, keep it local, and you're going to keep it real for Kenyans. The moment something is managed remotely, it loses its authenticity.
We're working everyday to look for exciting Kenyan content and some very exciting things are coming up in the next few months.
What plans do you have to add Kenyan content on the Showmax platform.
We obviously work with our sister company, Multichoice. They have studios here where they're producing content. There is a lot of content that they can't produce, don't produce or won't produce and we work with them to see what can we use with them.
We are also working​ on producing original Kenyan content that is different and entertaining and appeal to a broad segment. We monitor what people are watching on the platform and see what kind of themes are coming through to make sure we produce something that we are proud of and that Kenyans will be proud of.
Our service must feel like a Kenyan service despite having Hollywood content on it.
What is popular with Kenyans on the platform?
It's a broad spectrum, it's nothing that is particular, but popular categories are kids content and the big shows like Game of Thrones. We have also found that a lot of people like the throwback shows like Friends.
A lot of people are also starting to watch Kenyan shows.
When you launched, people were not able to watch your content on Android box. Are they able to do that now?
Absolutely. The first Android application that we launched for Lean Back, that was not mobile, was for the Safaricom big box. So there's a specific Android app for the Safaricom big box. But then we realised we had to have a broader app. So now you can download the Android TV app from the Google play store.
If you have an Android media player, make sure that you have the latest version of Showmax on it.
Tell me about the partnership with Safaricom and trying to get people on mobile to subscribe to Showmax
The Safaricom partnership has been very important for us from day one, long before entered this market, we had already started engaging with Safaricom to try and understand what the market needed.
For example, Showmax Select was a collaboration with Safaricom. They told us kids content was very important so a ¼ of the content on Showmax select is kids content. We worked with them on pricing and M-pesa integration. Going forward, we will work with them more to try and understand how to penetrate as many of their market segments that are relevant.
Recently, we partnered with them at the Jazz Festival​ where we use these iconic events to target customers.
We are also working with them on their Home Fiber connection and make sure that the guys are trained on installing Showmax and to tell them about the benefits of Showmax and their internet connection just makes the experience so much better.
Where do you see Showmax in the Kenyan TV and entertainment landscape.
I am very ambitious, I want Showmax to be the biggest subscription service in Africa, including Kenya. I want to make sure that the local team grows and to continue to improve on the Kenyan customer experience.
I'd like us to one of the drivers of developing local content and make Kenya a beacon in East Africa and Africa on how content can grow out of something. Kenyan content doesn't have to exist on snippets of YouTube only. Those snippets on YouTube can be turned into full on feature films or series.
We want to make sure that our content remains real and local and that the pricing is local and affordable and the payment platforms are relevant.
In your opinion, what is the future for video on demand content for Kenya and Africa in general
I think it directly linked to the availability of affordable, high speed data. That internet connectivity can come from fixed lines, fiber or mobile. There is no silver bullet, but what is encouraging is that everything is pointing to a growth spike in data. The moment that happens and more people have access to high speed internet, that's when video suddenly booms and we are starting to see that there's​ definitely a demand for it. Kenyans are enthusiastic about it. A lot of our subscribers were downloading at WiFi hotspots and have figured out where they can get good content and they're making​ it work for them.
You're also going to see a lot of other services coming in, which is great, because it gives customers choice.
We passionate about an overall user experience and giving quality video on demand and not when you can deliver it to me and that is very important. Users shouldn't have​ to wait for content, they should be able to get it when they want it.