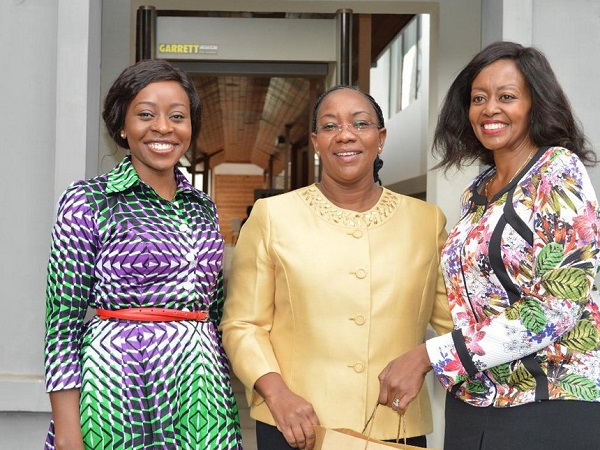 Kenya Association of Manufacturers (KAM) yesterday launched the first ever Women in Manufacturing Programme in Kenya. The programme is a mentorship and networking platform aimed at increasing the participation of women in the manufacturing sector as part of the drive to industrialize for a stable and sustainable economic future for Kenya. The theme for the forum was, "Breaking Barriers for Women in Industry."
The event, which was graced by the Cabinet Secretary, Ministry of Public Service, Youth and Gender Affairs, Ms. Sicily Kariuki, UNIDO Representative to Kenya, Mr. Emmanuel Kalenzi and UN Women County Director, Ms. Zebib Kavuma attracted over 100 women entrepreneurs and manufacturers from all over the country.
Speaking at the forum, the Cabinet Secretary, Ministry of Public Service, Youth and Gender Affairs, Ms. Sicily Kariuki, stated that the contribution of women to national development is key for the growth of the country. "Women make over 50% of the population, provide over 85% of labour in agricultural sector and women owned businesses make about 48% of all SMEs contributing about 20% to Kenya's GDP. Women remain underrepresented in all sectors, owning just about 1% of resources, have access to just about 10% of natural resources and in wage employment, women are paid less than men for equal work. Increased participation of women in manufacturing will drive Kenya's growth and provide employment," added Ms. Kariuki.
UN Women Country Director, Ms. Zebib Kavuma stated that business with women are more successful, and hence the need to create awareness on gender diversification in the workplace. "There is an urgent need to demystify the sector and to close the gender gap. It is prudent to understand the barriers keeping women away among them, education choices, cultural stereotypes, lack of awareness and lack of role models," added Ms. Kavuma.
The forum provided an overview of the industry and the challenges faced by women in the manufacturing sector. One of the major challenges faced, aside from under representation of women in top positions, was limited access to financing from banks which would help them advance their businesses so that they too can be major players in their fields.
Mr. Habil Olaka, CEO of Kenya Bankers Association proposed that women should structure their business proposals in a way that would give them favourable appraisals and increase their chances of getting credit. He also urged start ups to explore other forms of debt such as venture capital which can be paid back as the business grows as a bank loan may not be the best option for businesses in their early stages.
The Movable Properties Securities Act, which has just been signed into law allows banks to take on other assets such as IP rights and business stock as collateral. This will allow more women to access financing from banks. It helps to address a major hindrance to women which is land ownership, which is usually a traditional asset that is considered as collateral on a loan.
There was also emphasis on women to think bigger and explore more opportunities in the manufacturing sector. Too often, a self diminishing mindset prevents women from scaling upwards and taking on more challenging and bigger roles in what is still largely a male dominated manufacturing sector.
Ciiru Waweru who is the founder of FunKidz urged that there should be an increase in participation of women and girls in STEM (Science, Technology, Engineering and Math) fields of study. She also added another component; Art, saying that, "Anything that wasn't created was designed then manufactured. We should therefore be seeing more locally made products and appliances."
The very informative forum ended with a call to action for women to build more networks of support among themselves to facilitate sharing of ideas. The women who were already in the sector were also encouraged to increase excitement around the opportunities available in manufacturing and to demystify the sector from a 'big boys only club' to field that can be open to all who dare to dream.