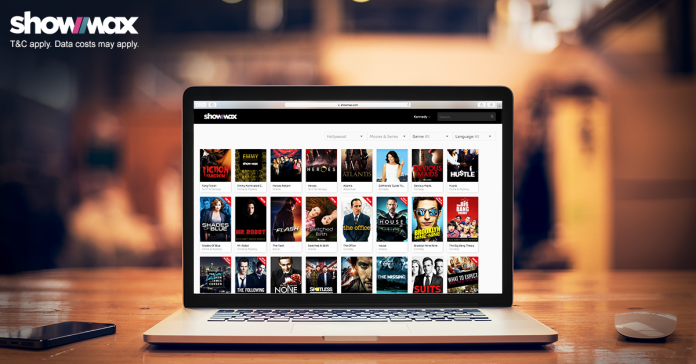 Showmax has an awesome movie and TV series line-up for you this month.There is something for everyone; from the youngest to the eldest member of the family. Here is what to expect.
1. Harlots
This series is a first on Showmax and it's set in 18th Century London and chronicles the life of Margaret Wells and Linda Quigley, partners and owners of a brothel. Margaret is ambitious and will do anything to succeed and make her establishment the most highest rated in the lucrative sex trade. For her, the ends justify the means and she has no qualms bout the lengths she's willing to take to reach her goals, including auctioning the virginity of her two teenage daughters to raise capital. It will be interesting to watch Margaret navigate the hostility of rival brothels, the campaign to close all brothels by the church, and her eventual fallout with her partner Linda Quigley.
2. The Whispers
If you're a fan of investigative series then you might enjoy this series. When children across Washington start playing dangerous games that end up hurting them, the FBI is called in to investigate.The connection? They were all acting under the instruction of their imaginary friend called Drill who, in return for them carrying out the instructions, promises rewards and gifts. Who is behind these sinister cases? Well, you better watch to find out.
3. Monster
What is the tipping point that will make one person kill another? and are their murders that are justified? In this intense movie based on true events, Charlize Theron plays Aileen Wuornos, a serial killer with a troubled and abusive past that stalked highways all over America in the 80s. She would lure her victims with offers for sex, kill them and leave with their belongings. You might sympathize with Aileen, a prostitute who turned murderous after a rape attempt on her one night while she worked. You might say its this trauma that she carried with her during her killing spree. But then, could there have been better ways that she could have dealt with it?
4. The breakfast club
This classic American film was a hit when it was released in 1985. The movie takes place on a Saturday, where five teenage boys have been punished for violating schools rules by being sent to detention. At first the boys have nothing in common, but as the day drags by, they begin to put aside their differences and they decide to unite to seek revenge on the strict disciplinarian in charge of them. This comedy drama film is all about teenage angst and its endearing to watch as most of the hangups these boys have are relatable to what a lot of people went through growing up.
5. True Jackson
Keke Palmer plays fifteen year old True Jackson a budding fashion designer who is discovered by a top fashion designer and is thrust into the corporate world. The series follows True as he tries juggles high school, her recent success as a designer and managing her fashion line.
If you don't have Showmax, you can try out their free 14 day trial trial.showmax.com.