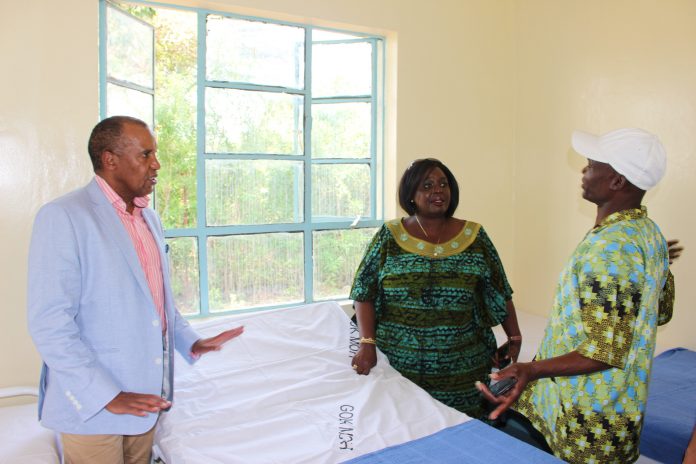 The Kapiyo health centre in Bondo was first built in the 80s and for a long time had been the only health centre in the area, serving approximately 20 villages. With the support of well-wishers, the local community and health organizers, the facility has expanded through the years to include a maternity section, an outpatient section and staff housing. The health centre is run by a board of management.
With an increase in population and the need to offer better health care, the board felt the need to have a ward. Here, patients could be admitted and allowed to recuperate closer to their homes rather than being referred to Bondo town for admission. Through the help of the local government, construction commenced and a ward was put up but there was a need for beds and bedding in order to complete the picture.
The board of management has for some time  been trying to putting resources together in order to equip the ward. As they were trying to raise the funds, the building that was handed to them began to get dilapidated due to lack of use. The problem the board now had on its hands was both to renovate and equip the ward as fast as possible to avoid further dilapidation. It is in the light of this that they approached Vivo Energy Kenya and requested the organization to assist them with the task.
Vivo Energy Kenya responded positively and ward renovations commenced in May 2017. On 28th July 2017, a renovated and equipped ward was handed over to the community of Kapiyo. Vivo Energy Kenya bought 15 adjustable hospital beds which came fully kitted with beddings together with screens to ensure patients have privacy whenever the medical team is examining them.
The Cabinet Secretary for Defence, Amb. Raychelle Omamo, was the guest of honour during the handing over ceremony.